Exclusive: This is Mac Studio and Apple's new display, coming at March 8 event
The exclusive: Following the first reports of an all-new desktop and monitor from Apple, AppleTrack is now sharing a first look at the upcoming devices.
According to people familiar with the matter who spoke with Luke Miani, the Mac Studio resembles 2 Mac minis stacked on top of each other, with silver sides and a white top with rounded edges similar to the newest MacBook Pro models
The people, who asked to remain unnamed, tell us Mac Studio is around the same footprint as the M1 Mac mini, but about 4 inches tall
We're told Mac Studio is accompanied by a new display, measuring roughly 27-inches diagonally, with a similar design to the Pro Display XDR (but it'll have slightly thicker bezels and no circular lattice pattern on the rear)
Both Mac Studio and the new display are scheduled to launch as early as tomorrow, March 8 at Apple's event…but the company's plans are historically fluid and subject to change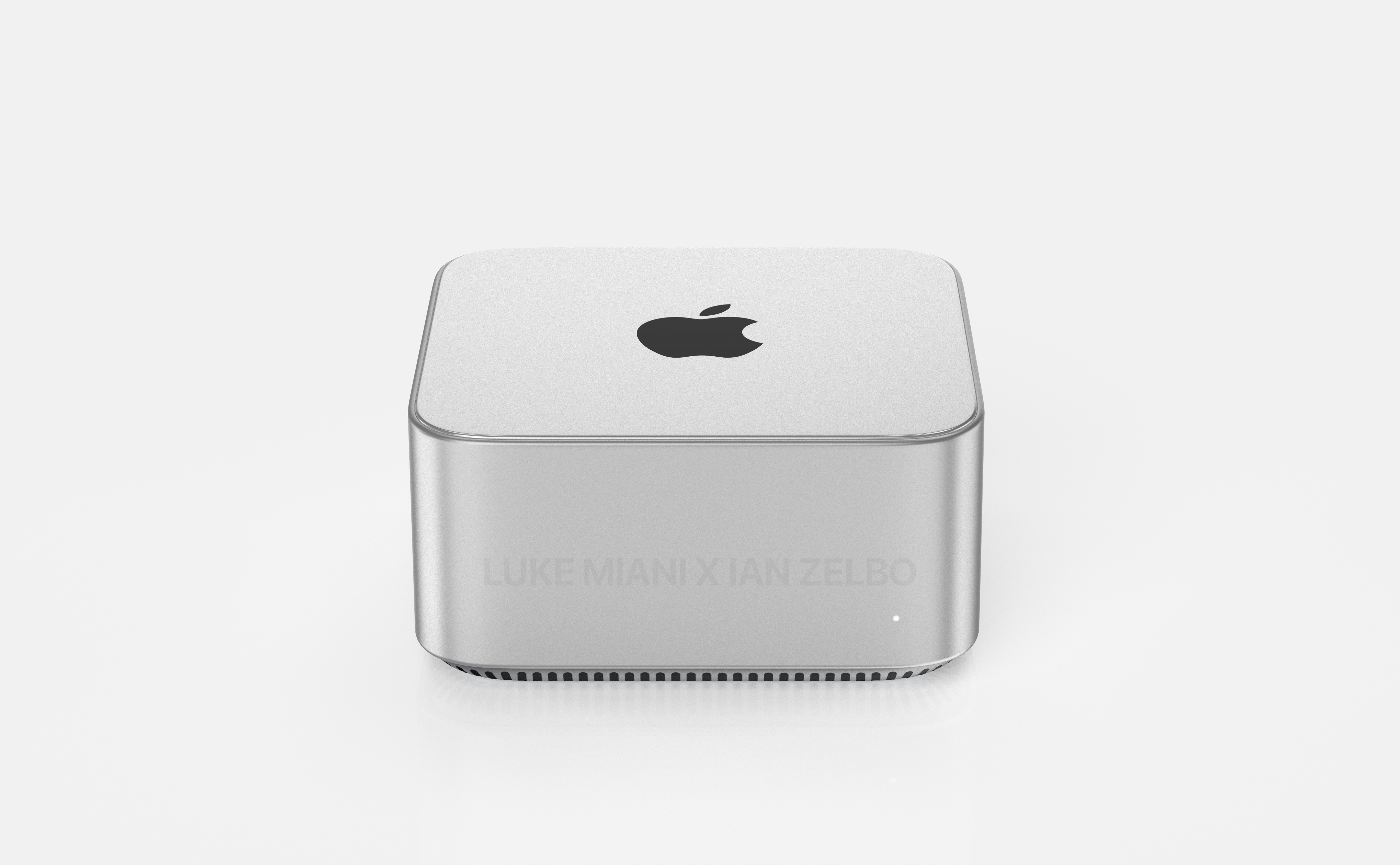 Luke Miani's take: This exclusive reporting corroborates prior reports and adds more concrete information about the design. This new look carries on the Mac mini philosophy of minimalism, without eccentric milled aluminum holes like Mac Pro. Expect Mac Studio to feature a wide array of IO, with more USB-C ports than on the current M1 Mac mini. Based on the information we received, we are expecting the new Mac and display to launch at tomorrow's "Peek Performance" Event.